When you having long fine hair there you may get split ends at the end of your hair. You can see most of the girls having these split ends in their hair and searching for the remedies to overcome it. The fact is you can resolve these split ends issues but to make it possible you have to understand the cause of split ends in your hair. So after getting to know about the cause for your split ends look at the tips to repair split ends by this you can able to handle those split ends effectively.
What is called split ends and their causes?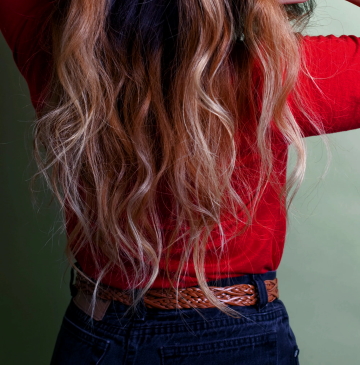 The split ends are the result of hair getting separated at its end into two or more fragments. Usually, this hair damage occurs in the downwards direction and the major cause of it is the stress you are putting on it or mechanical pressure. Even though there are few ways to resolve the split ends the only best way is cutting off your bottom hairs.
Tips to resolve split ends
A few of those tips are mentioned below which can help you minimize or overcoming the split ends, they are as follows.
The hair is one of those very sensitive parts of your body and anything that you are doing in your body usually gets reflected on your hair remember it. Especially after washing your hair surely you will be rubbing it to pull off the water on your hair. But remember rubbing can only end it by damaging your hair, so better you can first gently squeeze your hair to remove excess water and then dry it.
Now everything has become instant things and people want everything should be done quickly. Due to this to make the hair dry they prefer the usage of a hair blower but do you think it offers benefits for your hair. Not at all the heat and pressure, you are putting on them results from split ends.
After a hair washes generally you can find some of the hair tangles and people start using the comb to remove it remember it damages your hair extremely and also leads to split ends. So let the water comes out of your hair and then brush it with a wide mouth comb by this you don't hair your hair anymore even in splitting them.
Final verdicts
Usually getting rid of split ends is also a simple thing but until you are not being aware of it they might eat your brain, so get to know of those ways and resolve your split end issues.